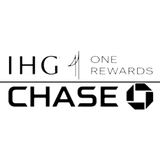 Whether you're a skilled traveler or just started raking in those miles and points, there are a few ways to make the most of your time and money when booking trips. Even the simplest shifts in how you handle your arrangements — down to the time of day that you book your departure — can help reduce planning woes. And since we know savvy travelers love a hack, we've rounded up the best tips we could find, like where to find the best flights and how to earn cool travel perks.
Compare One-Way and Round-Trip Ticket Prices
If you're flexible on what airlines you like to fly, checking out one-way tickets to and from your destination could save you a few dollars. When you expand your search to both round-trip itineraries and one-way flights, you might discover two one-way routes that are cheaper to book than a round-trip flight. For instance, returning flights on a certain airline might be much cheaper than departing flights. If you don't mind flying two different airlines for your departing and returning travel, you could save some cash by splitting up your itinerary.
Redeem Travel Points for Perks
Most credit cards today allow you to earn points through everyday purchases — like grocery shopping or getting gas from specific distributors — that you can redeem later for a variety of rewards to level-up future travel including free hotel nights or fine dining experiences. With the Chase IHG® Rewards Premier Credit Card, cardmembers earn five times the points when using the card to pay for travel, dining and at gas stations, and three times the points on all other purchases made on the card. The real travel benefits with this credit card come from being an IHG One Rewards loyalty program member. With hotel stays at any of IHG Hotels & Resorts' 6,000+ properties and 18 brands around the globe, cardmembers earn up to 26 times total points for hotel purchases and earn an Anniversary Free Night certificate on their cardmember account anniversary date each year. Cardmembers also receive a consecutive fourth night free if they redeem three nights at an IHG hotel. For a limited-time, when new cardmembers spend $3,000 in the first three months of account opening (by booking that trip you've been saving for maybe?), they'll receive 175,000 points, the best points offer ever for the card.
Check a Variety of Competitor Websites
Even if you have a preferred travel website to book from, do yourself a favor and go scroll (in Incognito Mode, if necessary) on a few other websites. Many travel enthusiasts across social media swear by Google Flights as a top place to begin your search, but you'll also want to check out other sites. Shop around on big-name and the lesser-known sites along with phone apps to potentially get a wider range of what's available. Many of them even allow you to set up alerts for price drops on the days you're looking to travel so you can stay ahead of the game.
Consider Both International and Domestic Destinations
If choosing a location is part of your travel adventure, then comparing the prices for both domestic and international destinations could save you hundreds. When domestic flight prices are expected to soar — say, during the holiday season when people are scrambling to get across the country to their loved ones — international flight prices drop significantly. So while most people are heading to their hometowns in the States, you could be on your way to a tropical island.
Book on a Favorable Day and Time
It seems almost like an old wives' tale that the day you book your flight matters; everyone has their own opinion of the best day and often base their choices off past experiences or, you know, vibes. However, in 2022, Expedia published a report that put everyone's guesstimations to rest. According to their findings, Sunday is the best day to book a flight, with travelers saving up to 15 percent, and Wednesday morning is the best day to fly out — the risk of something going wrong is higher after 3 p.m. If you have time to plan, you'll want to book domestic flights at least a month in advance and international flights as much as six months before your departure. And if you really want to do everything you can to avoid delays, fly during off-peak months (March through April) to lessen the chance by about 40 minutes.
Browse Flights Within a Time Range
Instead of looking for tickets to a specific location on a certain date, you could try searching for the cheapest flights to a variety of destinations during a certain time of the year. For example, when you visit Google Explore, you'll be able to choose a time range (weekend, one week, or two weeks) to depart within the following six months. You'll see flights for all around the world within your chosen range. Travelers have been known to catch domestic flights for under $100.
For more information on the Chase IHG Rewards Premier Card, visit chase.com/IHGPremierCard.
Chase credit cards are issued by JPMorgan Chase Bank, N.A. Member FDIC. Accounts subject to credit approval. Restrictions and limitations apply. Offer subject to change.
Image Source: Source: Courtesy of IHG Hotels & Resorts – InterContinental Los Angeles Downtown