In January 2023, Paris Hilton announced that she and husband Carter Reum had become parents via surrogate, welcoming a baby boy named Phoenix Barron Hilton Reum. Hilton and Reum have known each other for over a decade but did not get together until 2019. She kept things pretty quiet to start, but since their engagement and marriage, he has been all over her social media.
Here's a timeline of their relationship so far.
November 2019
The couple first met in their twenties, but Hilton, at least, was living a pretty full life at that time and was not ready to settle down. In 2019, Reum's sister, Halle Hammond, invited them both over for Thanksgiving, and they reconnected.
"I've known him for 15 years," Hilton told People. "Then [Halle Hammond] invited us to Thanksgiving, and we just had this incredible chemistry. We had our first date and haven't spent a night apart since. It's pretty amazing."
January 2020
For the first few months of their courtship, Hilton and Reum were fairly private, but they were linked at the 2020 Golden Globes when they were spotted kissing at an after-party hosted by Warner Bros. & InStyle. A source confirmed they were together, saying, "They are dating and happy."
April 2020
In the spring, Hilton was ready to go public and made things Instagram official with a pic of them sharing a kiss.
"Happy Anniversary my love. My favorite thing to do is make memories with you," she wrote in the caption. "Your kisses are magical.⚡️ I love being yours and knowing you're mine."
June 2020
The new couple spent some of the summer in the Hamptons and toured the Wölffer Estate Vineyard along with some family.
September 2020
During their first year as a couple, Hilton and Reum were experiencing the pandemic, too. Hilton told People, "This is the first time I've actually been forced not to travel and stay home. The silver lining is that I get to be with my pets and my boyfriend. We have gotten so close. The amount of time we've had together is what would normally take five years!"
She added, "I just always wanted what my mom and dad have. They're best friends; he's so loyal. I was always looking for that, but I was looking in the wrong places."
December 2020
The pair celebrate their one year anniversary on December 5, 2020, Hilton sharing a video montage of her and Reum with Hilton's 2006 song "Heartbeat" playing over it.
"I love that we celebrate our love every month!" she wrote. "I can't believe it's only been a year. It feels like I've been with you a lifetime! I have never felt so close to another person in my life. And that's because you're the first one who tore down the walls I built around my heart and opened up my heart in a way that I didn't know was possible."
January 2021
Early in 2021, Hilton said on an episode of The Trend Reporter with Mara podcast that she and Reum had started trying for a family via the in vitro fertilization process.
"We have been doing the IVF, so I can pick twins if I like," Hilton said. She hoped to have "twins that are a boy and a girl."
Hilton was working with a fertility doctor introduced to her by friend Kim Kardashian, saying, "I'm happy that she told me that advice and introduced me to her doctor…It was tough, but I knew it would be worth it. I did it a couple of times. Just doing it together and having a partner that is just so supportive and always makes me feel just like a princess all the time … that it wasn't that bad."
February 2021
On February 9, Reum was by Hilton's side as she testified about the abuse she suffered at the Provo Canyon School to the Utah Senate Judiciary, Law Enforcement, and Criminal Justice Committee. Hilton was put in the school as a teen, and says she suffered psychological and sexual abuse at the hands of staff at the facility.
February was also Reum's birthday, and she gave him a life-sized portrait of Reum giving her a kiss on the forehead based on a photo taken of them by friend Paris Jackson in 2019 taken at Hilton's parents' Christmas party.
It must have been exactly what he wanted. The couple both have February birthdays, and they headed to a private island for Hilton's 40th that year, where Reum proposed. They were accompanied by family, and it was a special event.
"This past year with COVID has accelerated so many things. As someone who traveled constantly, I had a chance to stay home and reevaluate what was important to me. My relationship and the time I spent with Carter was a gift," Hilton told People after the engagement. "I'm excited for our next chapter."
Reum added, "I have gotten the unique opportunity to get to know the real Paris on a daily basis just the two of us during these past 15 months, and I couldn't be more excited and lucky to have her as my future wife and partner. She shines with her kindness, work ethic, authenticity, and her voice in making the world a better place, and she will do the same as a future mother and wife."
For her first episode of a new iHeartRadio podcast, This is Paris, Hilton shared some details from the moment Reum proposed.
"I just started shaking and crying because I was so excited, so happy," Hilton remembered. "It was so nice that he thought to have our families there to celebrate the moment."
March 2021
During an episode of on On Air with Ryan Seacrest, Hilton said her engagement ring, which Reum designed with jeweler Jean Dousset, was "inspired by the Grand Palais in Paris."
Dousset is the great-great-grandson of French jeweler Louis Cartier, and the ring was called "The Paris," according to Hilton.
"I'm so obsessed with it," she said. "It has like 15 diamonds going around and then inside it has a 'P' with a sapphire."
That same month, Hilton's sister Nicky revealed on her podcast that Reum asked for her blessing just before he proposed.
"So, we were at lunch and you [Paris] got up from the table to go and use the bathroom, and he got up and came and sat next to me and said, 'I have two quick questions,'" Nicky said. "'Number one: Will you give me your blessing to marry Paris?'"
He added that if the family approved, there would be a celebration on the beach after he popped the question.
"I quickly said yes to both, and we got dressed, and we were down hiding in the beach," Nicky said.
May 2021
In May, Hilton returned to reality TV, a medium she's had quite a lot of success with. Peacock's announced the 2021 docuseries Paris in Love. While talking with Jason Gray for the Wall Street Journal's The Future of Everything Festival, Hilton said it took some time to convince her to come back to TV.
"It's been years and years of people offering me different shows and sending me different concepts and I've turned everything down. But for this, I feel that after my documentary, it just ended in a way that really didn't have an ending," she explained.
She continued, "I was in such a different point in my life, even though it was only like, a year and a half ago. But, I was single, I was kind of sad and just not in a good place. And now I've just never been happier."
"I really want my fans and everyone to see that I did finally get my happy, fairytale ending and just showing the next part of my life. So, I just feel now I'm an open book, I've put it all out there," she said. "I have nothing to hide and I'm just so proud of how everything is today, and I just feel like my fans will really enjoy just seeing this like, maybe one of the most special moments of my life."
June 2021
While on the Just for Variety podcast that she is more interested in a family than in increasing her wealth at this point—specifically her goal to become a billionaire.
"It was such a goal of mine before because I wasn't happy in my personal life," she said. "And also just going through what I went through, I always saw money as freedom and independence, and not being controlled. And I think that's why I just had that as my focus in life."
She continued, "And now that I am so incredibly happy and in love in my personal life, I'm not really interested in billions anymore. I'm more interested in babies."
September 2021
With all the thoughts about babies, Hilton was naturally thinking about being a mom, and told Extra how she would parent her theoretically daughter she wants to name London.
"I'm probably going to be a strict mom," she said. "I'm just worried for when my baby London says, 'Mom, I want to go on a date, I want to go to a club,' and I'm going to go, 'No.'"
October 2021
The couple celebrated their bachelorette and bachelor parties jointly, heading to Las Vegas on October 8, 2021, with all of their friends. The event started at Area 15 and ended at Zouk Nightclub.
November 2021
The pair were married on November 11, 2021, hosting the ceremony and reception at Hilton's late grandfather's former Bel Air home. Hilton wore two Oscar de la Renta dresses and one dress by Galia Lahav over the course of the evening.
In attendance was Kim Kardashian, Ashlee Simpson, Nicole Richie, and Paula Abdul. Both Kim Petras and Demi Lovato sang at the event.
In an interview with Vogue, Hilton said she chose the date to have her anniversary be "11:11" because "11:11 has always been my favorite time of day."
"It's my reminder to make a wish and be open to miracles," she continued. "This date is special to Carter and I—it represents our love story, which both of us knew was meant to be."
The next day, they followed up the wedding with a party at Santa Monica Pier, which was neon-themed.
"This is the most magical feeling in the world," Hilton told People after the ceremony. "Knowing that I officially get to spend the rest of my life with the love of my life is a dream come true."
"Paris is the love of my life," Reum said. "That is one thing I know without a doubt."
The couple then headed on their honeymoon, which was a world tour Hilton documented meticulously on Instagram.
From Bora Bora, they headed to Moskito Island in the British Virgin Islands.
December 2021
The honeymoon extended into the following month as they headed to London, where they spent Christmas together.
January 2022
Upon their return home, Hilton's mind was back on babies. During an episode of Daily Pop, Hilton said motherhood was "definitely one of my top priorities."
"I cannot wait," she continued, "I would want twins first. I don't know it's hard to say. I always wish I had an older brother because I feel like if I did then he would protect me and things like that in school…Maybe a boy first."
Later that month on The Ellen DeGeneres Show, Hilton said she had planned their names as well.
"The girl is gonna be named London Marilyn Hilton Reum," Hilton said. "Marilyn after my grandmother and London because it's my favorite city, and I think Paris and London sound cute together."
April 2022
The couple walked the red carpet at the Collectors Committee Gala event in Los Angeles in coordinated blue outfits.
November 2022
They hit the red carpet again for the LACMA Art + Film Gala on November 5, where Reum is a LACMA trustee.
On November 11, Hilton and Reum celebrated their first wedding anniversary with another party in Santa Monica, making it the launch of Hilton's global media company, 11:11 Media as well.
But she also shared a montage of their love story, too.
January 2023:
Hilton and Reum welcome their first baby on January 24, 2023, via surrogate.
"You are already loved beyond words," Hilton captioned a pic of her son's tiny hand gripping her fingers.
February 2023
On an episode of her podcast, Hilton shared her son's name, Phoenix Barron Hilton Reum. Promoting her memoir, she read a passage describing the significance of the name.
"We plan to name him Phoenix, a name that I decided on years ago when I was searching cities, countries and states on a map looking for something to go with Paris and London," Hilton said. "Phoenix has a few good pop culture reference points, but more importantly, it's the bird that flames out and then rises from the ashes to fly again."
She continued, "I want my son to grow up knowing that disaster and triumph go around and come around throughout our lives. And that this should give us great hope for the future."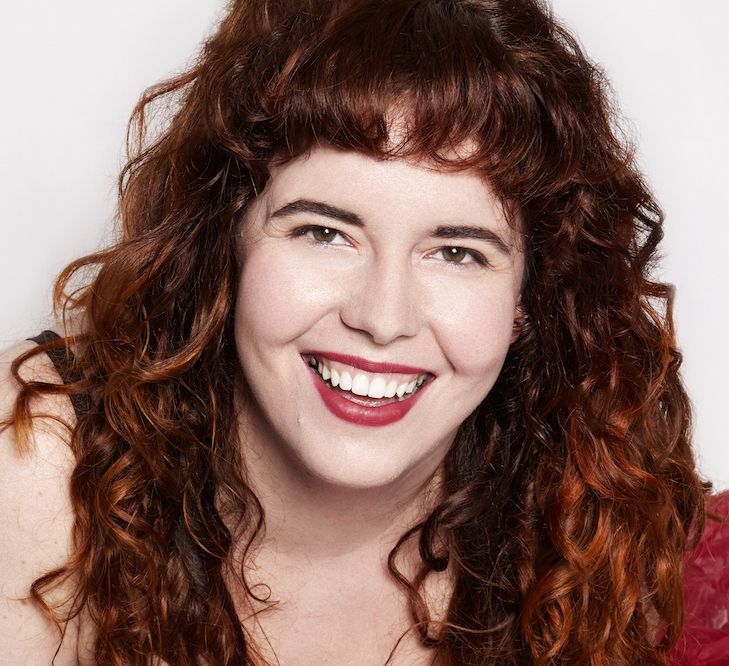 Aimée Lutkin is the weekend editor at ELLE.com. Her writing has appeared in Jezebel, Glamour, Marie Claire and more. Her first book, The Lonely Hunter, will be released by Dial Press in February 2022.