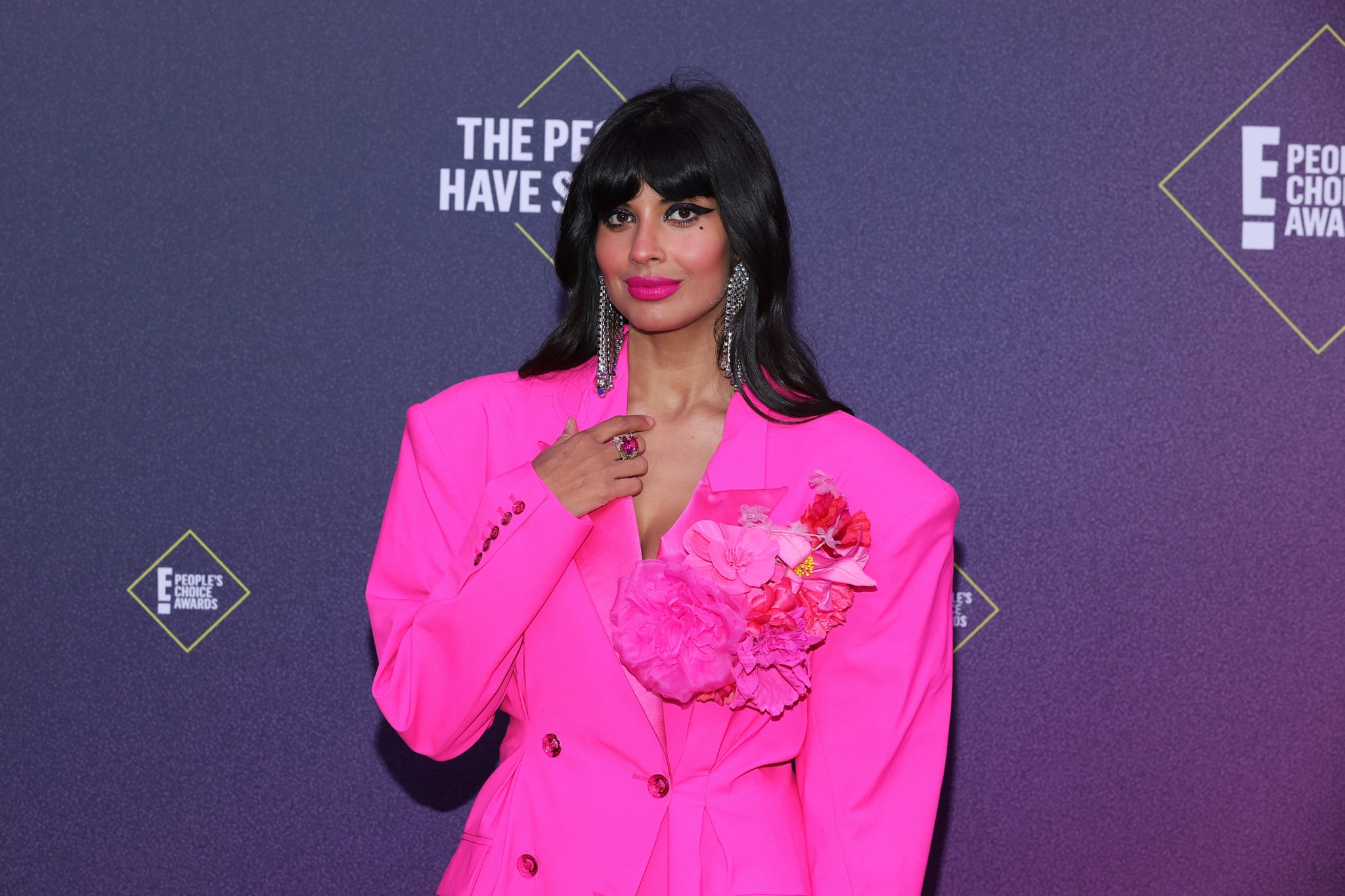 Actor Jameela Jamil is known for her honesty and candor, which is why when POPSUGAR spoke to her it came as no surprise that she'd be open to talk about one of the most shamed experiences in America: periods.
In honor of Menstrual Hygiene Day, Jamil is partnering with P&G's Always to help end period poverty, support Congresswoman Grace Meng's Menstrual Equity For All Act, and share her own period struggles.
"I feel as though my whole life is a period shame story," she told POPSUGAR. Jamil says that growing up she received little to no education about having a period. "My school did not talk about periods at all. And when they talked about sex, it was all kind of just condom on a banana." As a teenager she says she felt "mostly alone" when it came to her menstrual cycle.
"Girls at school didn't talk about theirs. It all just felt like we were in kind of group denial that this thing was happening to us, it was changing the way that we felt, changing our mood, changing how we felt about ourselves, changing our emotions" says Jamil.
But being properly informed about one's health is crucial. The lack of education around periods, period symptoms, and reproductive health in general is one reason people with conditions like endometriosis and PCOS may go undiagnosed for so long, for instance.
Access to affordable period products is also a basic human need. "Period poverty," which occurs when someone is not able to find or buy menstrual health products, can cause people to miss school or work and has even been linked to mental health consequences.
"The Good Place" actor says now more than ever is the time to stand up for menstrual equity, in light of the recent Supreme Court draft opinion leak and the possible impending overturn of Roe v. Wade. "We have managed to utilize shame as a tool to silence people about these issues, which is how legislation has come so far to block the rights of people who need access to abortion, and to not step up and help those who have periods." (FYI: abortion-restrictive laws have already been passed in states like Oklahoma, Texas, and Arizona.) Some have even expressed that the draft decision contains wording that could open the door for future legislative challenges to access to birth control.
"We are seeing our rights being stripped away from us left, right, and center. And they have made us believe that it's too late and we are powerless, and we aren't," Jamil says. "So we must seize this opportunity right now while we still can to use our voices, use our power, use our group herd strengths, and make them realize that we're not going away. We're only going to get louder." This applies to both abortion rights and menstrual equity, emphasizes Jamil.
Here in the US, nearly one in five girls have missed school because they didn't have access to period products. The Menstrual Equity For All Act would ensure that free period products are supplied in all schools. You can join Jamil in speaking up by contacting your local representative to express your support of the act today — and voice your support for abortion rights while you're at it.