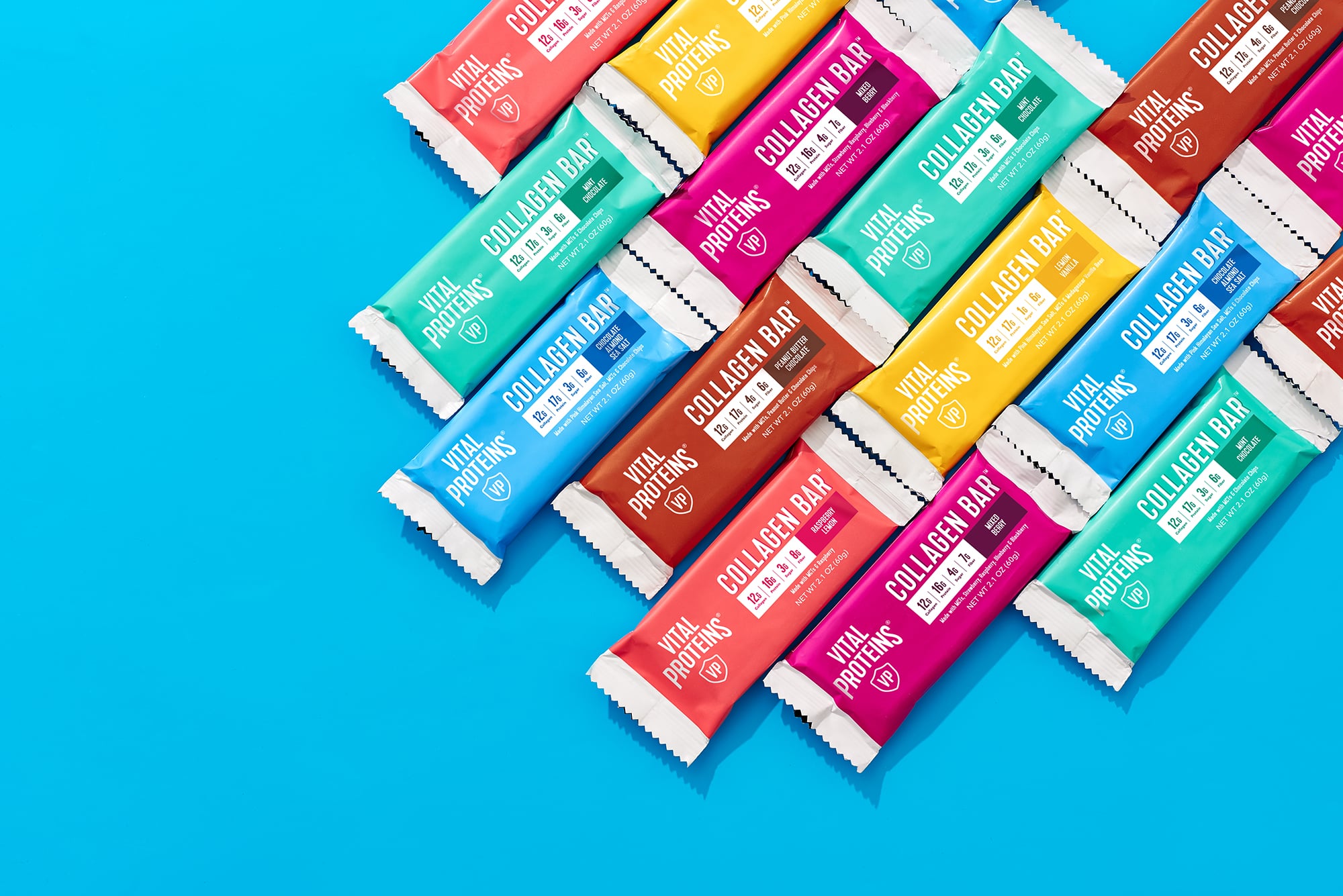 By now, you've probably seen Vital Proteins collagen powder all over social media and in your friends' pantries; it's become one of the go-to collagen brands. If you have no idea what collagen is, it's "the most plentiful protein in the body," and the powders are typically derived from animals, although there are genetically modified vegan options available. Collagen boasts a range of benefits, and may aid in skin and joint health.
Whether you're already a collagen fan or have been wanting to try it out, Vital Proteins just made your life a little easier with the launch of its new collagen bars made from grass-fed, pasture-raised bovine collagen. The bars come in six flavors: peanut butter chocolate, raspberry lemon, lemon vanilla, mint chocolate, mixed berry, and chocolate almond sea salt. Additionally, each bar contains 12 grams of collagen, 16 to 17 grams of protein, 6 to 8 grams of fiber, and a maximum of 4 grams of sugar depending on the flavor.
Currently, the bars are available for $3.50 on the Vital Proteins website and beginning in 2020, you'll be able to purchase the bars at select retailers. We haven't gotten our hands on the bars yet, but we're excited to reach for them after a workout or when we need a quick snack!
Image Source: Vital Proteins