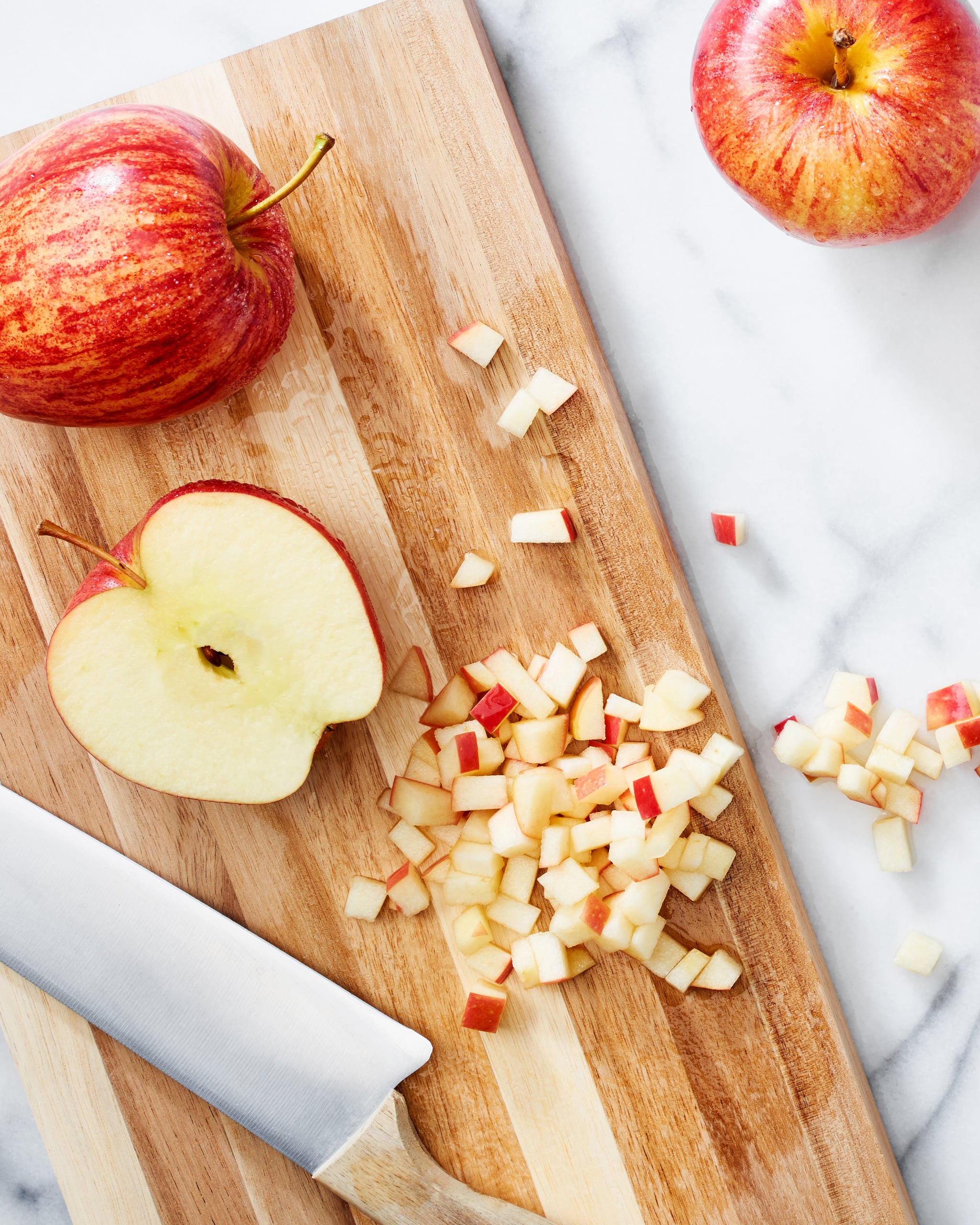 Apples are a healthy staple in many households, but if you've heard rumors that they may be off-limits on a low-carb diet, it's time we set the record straight.
"A medium apple contains 25 grams of carbs and has a glycemic index of 36," Amy Gorin, MS, RDN, owner of Amy Gorin Nutrition in the New York City area, told POPSUGAR. This is higher than some other fruits and vegetables, but less than something like a slice of bread. Apples are also an excellent source of fiber, which can help you stay within your daily limits for carbs if you're tracking net carbs, specifically (that's total carbs minus any fiber).
In fact, "a typical low-carb diet allows for at least 60 grams or so of carbohydrates each day," Amy explained, and she would never recommend that someone stop eating fruits just because of the carbs. She does, however, advise her clients to put some lower-carbohydrate fruits (like watermelon) on their grocery list, in addition to apples.
While you may not be able to load up on apple pie, you can still venture outside of the standard snack options, like dipping apples in peanut butter. One of the smartest ways to get your fill of sweet, crunchy apples is to use them in a sweet and savory, veggie-based dish like these cranberry and apple lentils. We're also always up for warm, rich roasted apples — you can lower or omit the sugar based on your goals — or a few crunchy cinnamon apple chips.
The most important thing to keep in mind on this or any diet is that "there's room for most foods, as long as you take into account how often you're eating a food, as well as the portion size," Amy said. Of course, "you'll always want to limit foods like candy and soda" (any good RD would add that caveat), but apples are a sweet and healthy treat that anyone can enjoy.