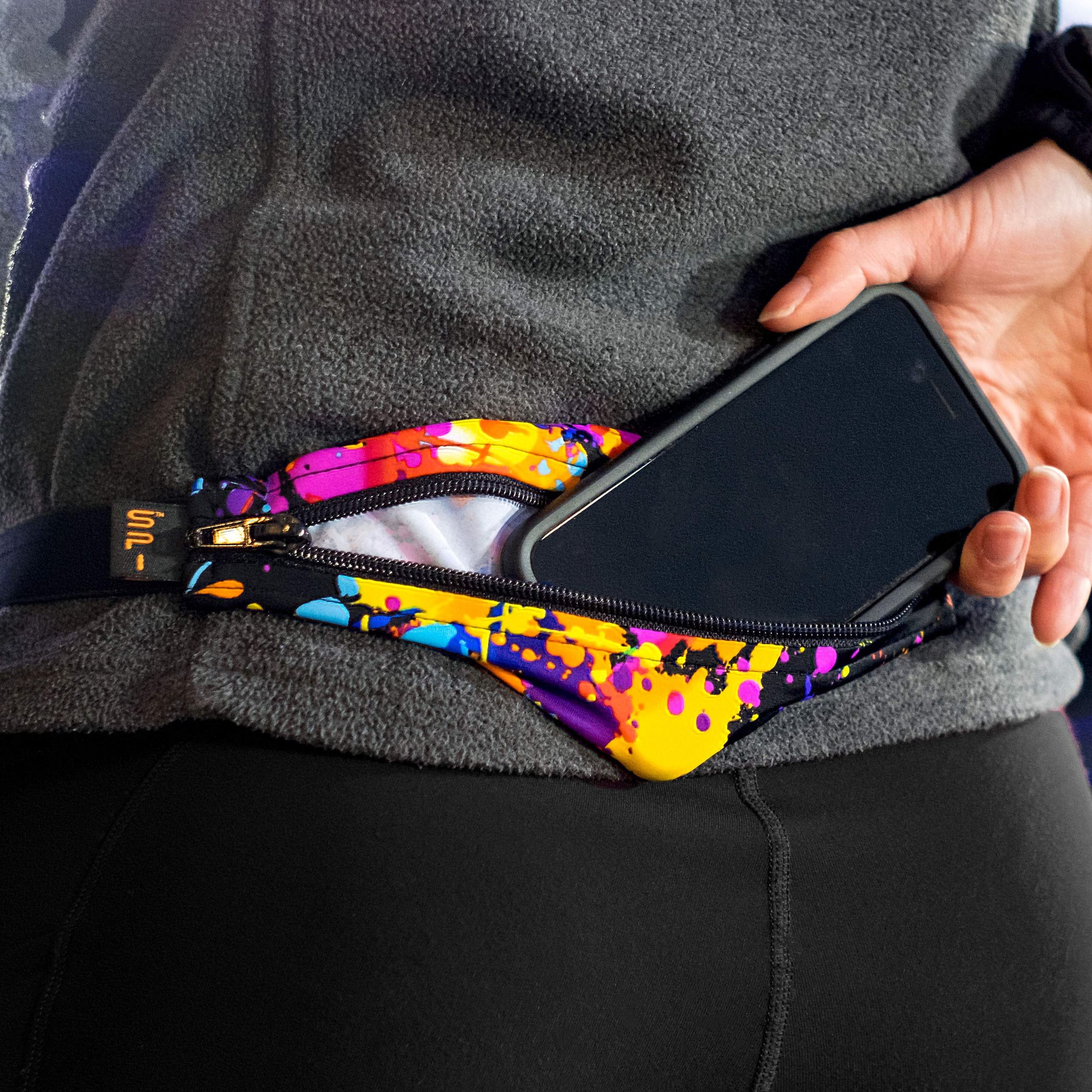 I really started working out in my mid-20s, and I've never been the same. I'm constantly moving, whether I'm doing yoga, strength training, HIIT, barre, biking, or running. It's given me confidence that I didn't have before, and I've become an expert at choosing fitness gear that works for my body, as well as each specific activity. Except for when running is involved.
For years, I searched for a comfortable running pack or belt: one that wouldn't slide, bounce, rub, or constantly need to be adjusted. I tried backpacks, hip belts, and waist packs in a variety of styles and brands. And every single one was a disappointment. Until my girlfriend handed me an SPIbelt Running Belt ($20) just hours before we were set to run a half-marathon.
With 13.1 miles ahead of me on a course I'd never run before, I was apprehensive about trying something new. I was worried about chafing, plus I didn't want to use precious energy adjusting an ill-fitting or poorly designed product. But my friend promised I wouldn't be disappointed, and I had to admit that the streamlined and ultra-light design of the SPIbelt was appealing, compared to the bulky waist pack I'd brought with me. So, I took a risk and wore it, despite not having trained with it.
It was the best decision I could have made. Once I snapped it into place over my hips, it stayed put. For the first time, I ran the entirety of a race without having to mess with my pack. At all. Plus, with its expandable pocket, it held all of my essentials, including an iPhone, ID, cash, energy gels, and keys, with room to spare. And still, with a pocketful of items attached to my body, there was no bouncing or rubbing whatsoever. With that, I knew I'd finally won the battle of the running belt.
I can't believe I spent so many years fighting my way through miles with less than satisfactory gear. With a nonslip belt, the ability to adjust to nearly every body size, and a pocket made of stretchy, light spandex, this product truly changed the way I run, making it abundantly more enjoyable since I'm finally comfortable carrying everything I need. And I have my friend to thank. I thought I'd tried every pack on the market, but she knew better.
This belt continues to be my go-to running gear. Depending on the weather, I've worn it both over and under my clothing, and honestly, no matter how I wear it, I don't even notice it's there. I've now conquered numerous races and pounded out countless miles with this champion of running belts, and it has never failed me. I've since gifted it to the other runners in my life, and with so many colors and patterns to choose from, I've picked up a couple more for myself. Because if there's one thing I like as much as comfort and reliability, it's having coordinating fitness apparel and accessories.