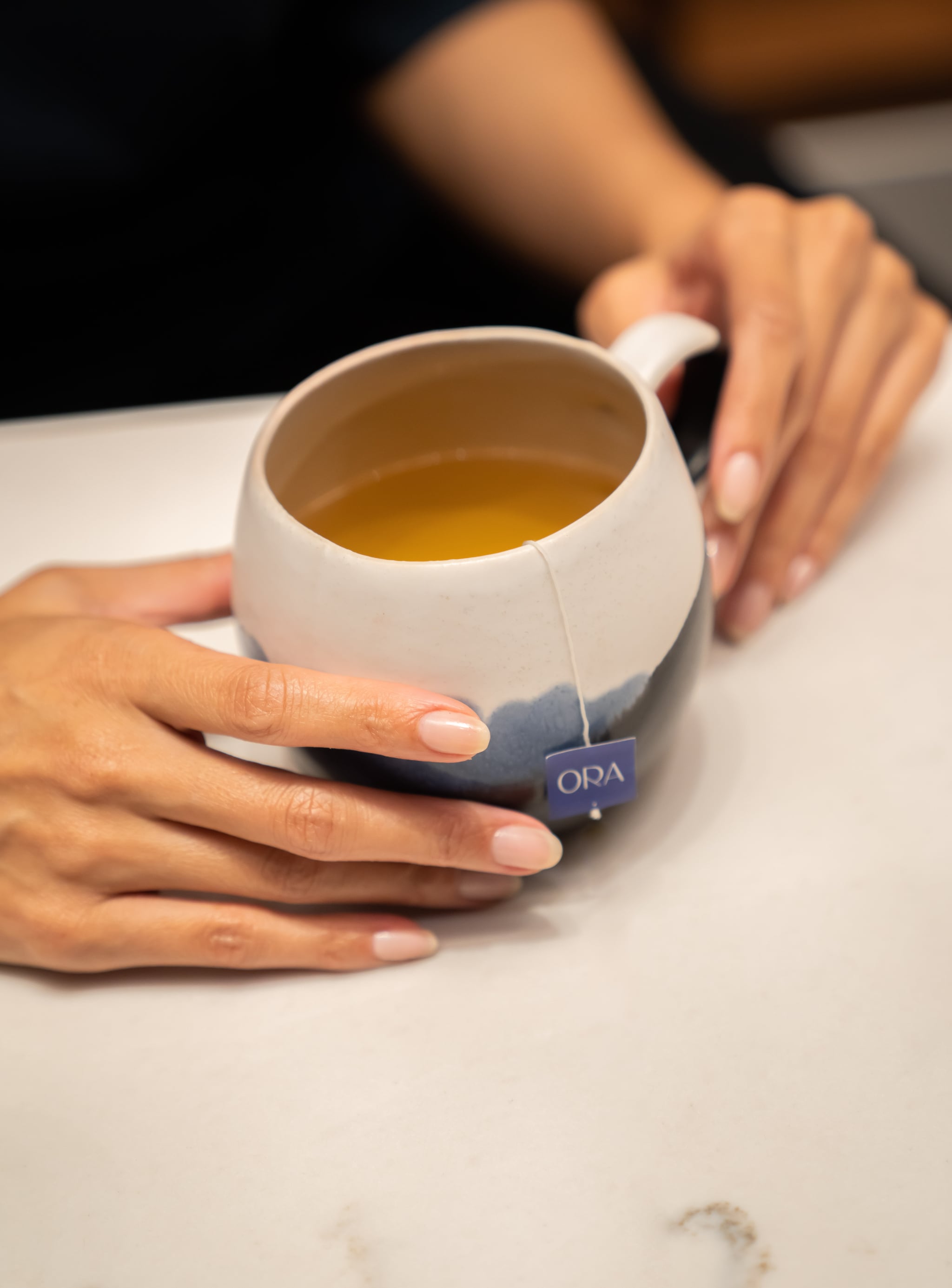 I've been a tea drinker for as long as I can remember. I truly love coffee, but I can't have it for health reasons, so this has turned me into a bit of a tea snob (if there is such a thing). What always surprises me is how many additives companies put into tea, including artificial sweeteners and colorings, for what reason I know not. So when I got the chance to try Ora teas, I started by doing some research. I found out that they have no additives and serve all kinds of purposes, from acting as an immunity booster to helping with digestion. In addition, they're gluten-free and made from sustainably sourced and organic ingredients. And once I tried them, I was hooked.
Sound like a lot of fuss over tea? Let me convince you why these are worth a buy.
What I Like About Ora Teas
Ora is a New York City-based traditional Chinese medicine (TCM) studio that offers acupuncture, facials, and massage. At its locations, it also offers teas and tonics that you can enjoy before or after your session — or, if you're not in the NYC area, you can purchase its teas to enjoy at home. Each blend is meant to help you feel balanced and calm and has been formulated by an acupuncturist with blends based on TCM principles.
First, the packaging is a treat. I loved the black tins that the teas come in, each with a description of the tea as well as a note about whether or not it contains caffeine. I was eager to try Your Best Defense, Inner Vitality, and The Best Digest. Upon opening each tin, all of the teas emitted a lovely aroma with subtle notes of everything from hibiscus to clove, rose petals, and organic ginger root. The teas come in delicate netted bags, perfect to drop into boiling water for a soothing cup.
Each tea is helpfully labeled based on its benefits. Your Best Defense ($18) — which tastes citrusy and slightly sweet — is supposed to help improve immunity with the help of red rooibos, hibiscus, hawthorn berry, rosehips, orange peel, and cinnamon. Rosehips is said to strengthen the kidneys, urinary bladder, and large intestines, per Ora, while orange peel may help with bloating, nausea, or belching, and cinnamon promotes circulation.
Inner Vitality ($18) — with a spicy-sweet flavor — is designed to help you find your focus, fight fatigue, and improve energy and metabolism. This is thanks to green rooibos, alfalfa, clove, cinnamon, gotu kola, red rose petal, and stinging-nettle leaf. Ora says gotu kola improves circulation, which can help with pain, while red rose petal helps balance stress and stinging nettle acts as a diuretic.
The Best Digest ($18) — which tastes earthy, spicy, and citrusy — is ideal for alleviating constipation or bloating, with pu'erh leaf, orange peel, hawthorn berry, peach kernel, and ginger. The last three ingredients act as antioxidants, reduce food stagnation, and promote movement in the large intestine, according to Ora.
I adore them all, but Inner Vitality has to be my favorite, thanks to the energizing cinnamon flavor. Though the Food and Drug Administration doesn't evaluate and back up the benefit claims made by tea or supplement brands like Ora, I personally felt that each of the teas I tried helped with the described ailments. I've experienced both digestive issues and illness this winter, and I felt the teas were super helpful in keeping my GI system in order and helping me avoid contracting any major sniffles. Now, my partner and I like to pick from the selection daily based on how we're feeling.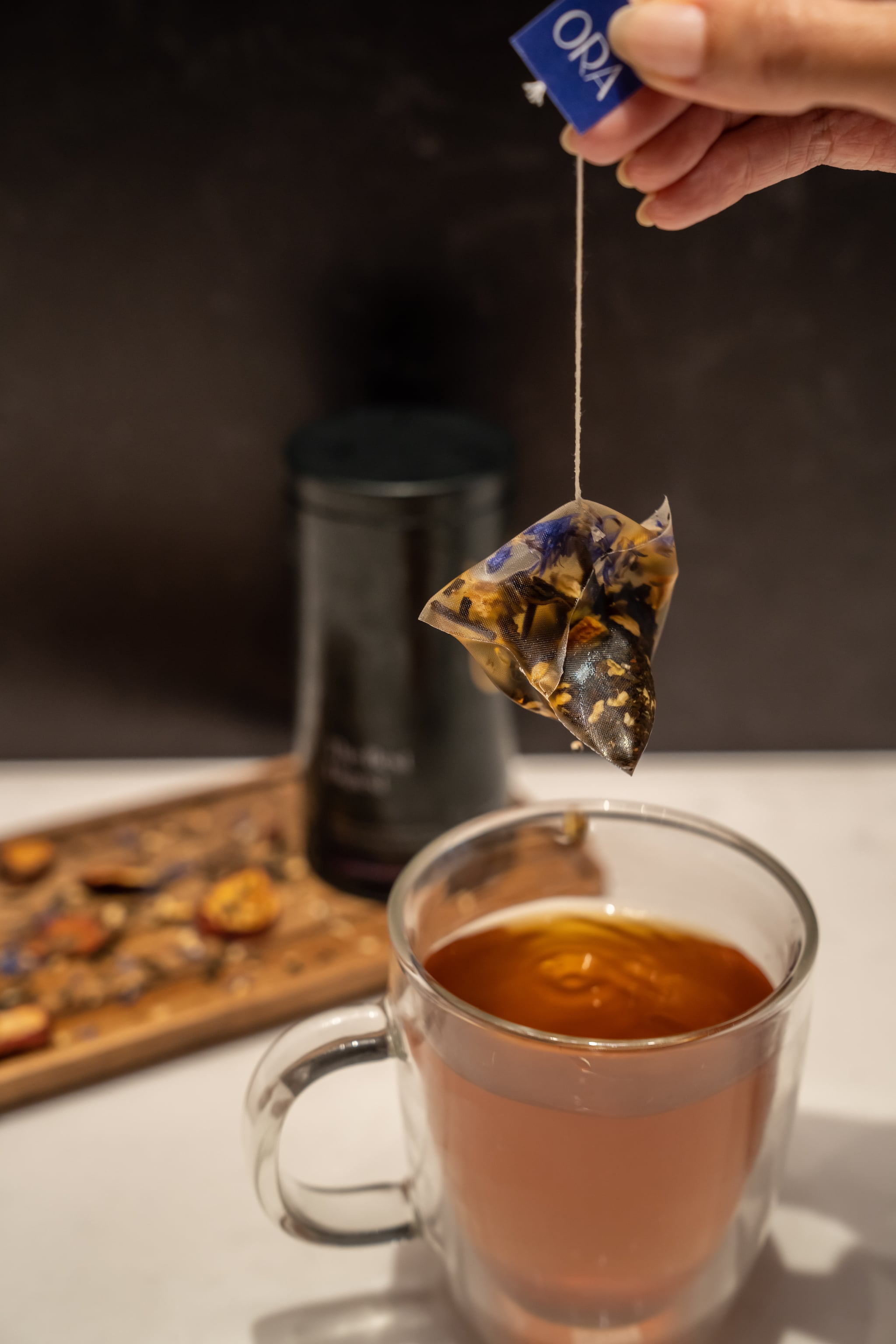 What's Worth Noting About Ora Teas
If you're avoiding caffeine, The Best Digest isn't for you, as pu'erh leaf contains caffeine, but Your Best Defense and Inner Vitality are both herbals perfect for morning or evening. I'd caution anyone with sensitivities or allergies to any specific herbs — including alfalfa, nettle leaf, hawthorn berry, or blue cornflower — to read the ingredient list carefully and chat with their doctor if needed before trying these teas. (In general, the FDA recommends you talk to your doctor before using any new supplements because they can potentially interfere with health conditions and medications.)
Who Are Ora Teas Best For?
Ora teas are best for anyone looking for an elevated, soothing tea-drinking experience at home. Anyone who needs a little help with digestion or who wants an immune boost might enjoy these teas, but the beautiful packaging and complex flavors are enjoyable even if you leave the purported benefits aside.
Are Ora Teas Worth the Splurge?
At $18 for a tin of 15 tea bags, Ora teas are by no means like picking up a box of Lipton at the supermarket. That said, I will drop $3.15 on a single tea bag in water at Starbucks, so this seems like an exceptional deal for what you're getting. The brand also is committed to using the absolute best ingredients, which, for me, makes it worth the cost.
Additional Details
In addition to the three teas I tried, Ora also has a Calming Chai blend and a Relieve and Recover blend.
Where Are Ora Teas Available?
Ora teas are available on the brand's site and are also sold through Equinox, which has a bundle of all five teas for $90.
Rating: